Raül Ferré will fulfil his dream of featuring in the FIA World Rallycross Championship paddock when he makes his FIA RX2e debut at the opening round of this Season 2 in Höljes Motorstadion (July 2/3).
Ferré is a rising star in the sport and the Andorran, promoted in the Young Drivers Training Programme from the Automobile Andorran Club (ACA), will be looking to adapt quickly to a brand-new challenge when he makes his bow in the first-ever FIA electric rallycross championship.
To recall Raül's best hits, there is no need to go far back: He made his racing debut the summer of 2018 – Hillclimb Promotion C2 in a power-limited Speed Car. The second one was in December of these year, and he finished on the podium in both races, held at the French and Catalan Championship, respectively.
A spectacular start, no doubt, which foreshadowed his talent in this discipline. It was when the Automobile Club of Andorra (ACA) took notice of him, and he immediately began to form part of the ACA's Young Drivers programme.  From then on, under the ACA, he began to compete professionally. It wasn't long before Ferré began to reap success.
Raül Ferré's first participation in the GSeries Andorra in 2019 was just the beginning: he became champion in the Car Cross category. That same year he was runner-up in the Hillclimb Mountain Championship in Catalunya, obtaining an incredible sub championship at Hillclimb Promotion C2.
In 2020 he was proclaimed absolute Catalan Mountain Champion and Hillclimb Promotion Champion at the Spanish Mountain Championship.
In 2021 he was runner-up in the Spanish Hillclimb Championship, obtaining the sub championship at absolute category.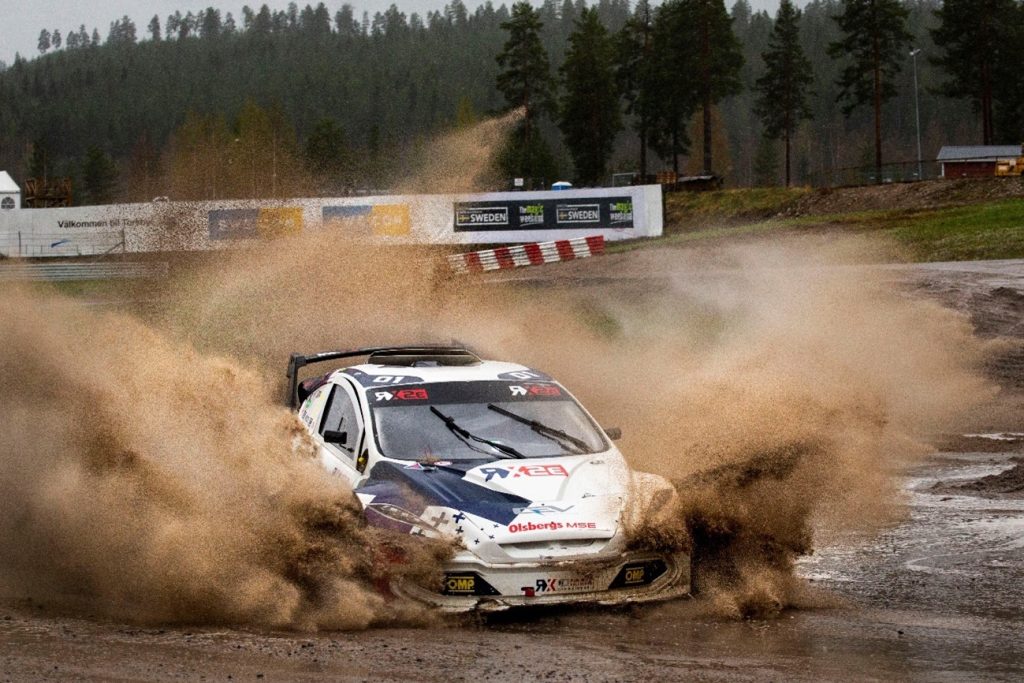 2022 is a promising year for Raül: Having finished second at the GIAND category of the GSeries of Andorra behind Nil Solans – and also competing against Christine GZ and Guillaume De Riddier, the reigning RX2e Champion, he will compete in 5 mountain races, at the CMF (France) as official Silver Car driver. Behind the wheel of a 1.100cc Silver Car CS with turbocharger, 480 kg weight and 400 HP; he will combine this competition alongside his RX2e commitments this year.
But RX2e will be a completely different proposition for the teenager and the 2022 season will be a steep learning curve. FIA RX2e, a joint project between Spanish electro-mobility specialist QEV Technologies and Swedish rallycross powerhouse Olsbergs MSE, is the leading support series to the World RX program and will see competitors face off in identical four wheel-drive, all-electric cars capable of generating 250kW (335bhp) of power and up to 510Nm torque.
The new RX2e car will be unlike anything Ferré has ever driven before, although he is confident, he can get up to speed quickly by watching and learning from his more experienced peers on the grid at the season-opener in Höljes in less than a month.
Raül Ferré said: "I feel very lucky. There is no other way to express it. Being in an international event of this calibre as RX2e is a dream come true; This is an opportunity of a lifetime and one I plan to work hard to make the most of. I feel ready, although I know I am much less experienced than all the other drivers on the grid.
"I want to get the best results I can, but my main aim is to work hard on learning as much as possible from the experience and everyone in the team. I know the grid will be very competitive, which I am sure will make it easier for me to learn.
"It's clear that electric cars are playing a big part in rallycross and I'm excited to be part of that journey. Getting behind the wheel of a new generation car means I am in the correct direction!
While driving the RX2e I feel very comfortable at the wheel. The car is spectacular, starting with the torque, whose immediacy is amazing. Its perfect balance makes it easy to handle. I'm sure we'll put on a good show for the spectators!"
Javier Alonso, Project Manager, FIA RX2e Championship, said: "The purpose of RX2e, beyond providing thrilling wheel-to-wheel racing and a platform for technological innovation, is to serve as a direct pathway into the FIA World Rallycross Championship.
"Raül is one of several young drivers who see this series as an excellent opportunity to state their case for a spot in the elite category, and we wish him all the best in Höljes.
"He has already shown excellent racecraft throughout his short career to date and it is clear he has bags of potential, so we are delighted to have him aboard."