Extreme E is an electric off-road championship held in remote corners of the world that have been affected by the climate change. This racing category was propelled by the same visionary behind Formula 1, Alejandro Agag, to raise awareness about the effects of the climate change in the world.
R1 and R2 | March 11th and 12th
R3 and R4 | May 13th and 14th
Dumfries and Galloway, Scotland
R5 and R6 | July 8th and 9th
R7 and R8 | September 16th and 17th
R9 and R10 | December 2nd and 3rd
Since its beginning in 2021, the aim of this championship has been to raise awareness among the population about the difficulties caused by the climate change. The "Legacy Programme", an initiative that seeks to leave a positive legacy in the locations were races are held, attempts to stimulate the fight against the climate change in local communities. To achieve this, they carry out specific actions to combat the effects of climate change in each location, adapting to its reality and needs.
QEV Tech is the technical partner of ACCIONA | Sainz XE Team, which is teamed up by Spanish multiple champions Carlos Sainz and Laia Sanz. In the inaugural season, they finished in fifth place; in 2022 the team improved its results and got several podiums, finishing in the third place in the Teams Championship.
Carlos Sainz has been unable to take part in the 2023 season due to the injury he sustained during his participation in Dakar. That is why Laia Sanz has shared her driving duties with Mattias Ekström, a Swedish racing driver. Together, they have achieved victory in the inaugural X Prix of the season.
ACCIONA | SAINZ XE Team is second at the Desert X Prix, its best result to date
Hispano Suiza joins ACCIONA | SAINZ XE Team
ACCIONA | SAINZ XE TEAM confirms Laia Sanz and Carlos Sainz for the 2022 season of Extreme E
Suppliers of the championship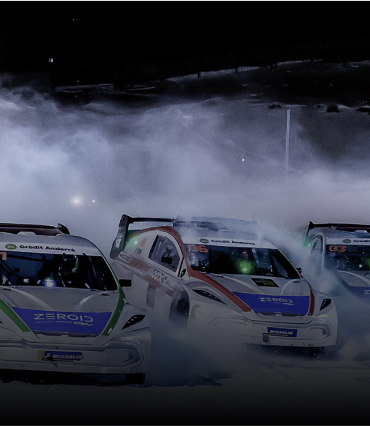 Exclusive suppliers and championship organizers
Participation alongside Andretti Avalanche FE Team
Technical partners of the ACCIONA Sainz XE Team
Suppliers of the championship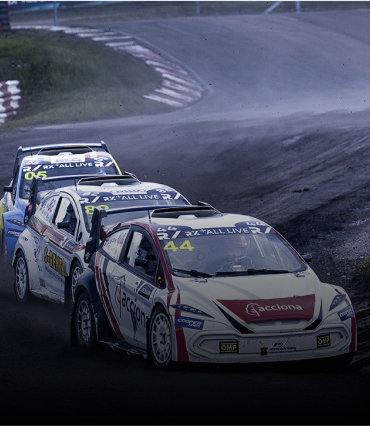 Exclusive suppliers and championship organizers