The GSeries is the Championship that, with more than 25 years of history, has become the reference point for ice racing in Southern Europe. The Championship features four categories, three for cars and one for motorcycles, which compete in four races at Pas de la Casa Circuit, Andorra.
GSeries-E is the premier category of the GSeries in Andorra, and in 2023 it became 100% electric. It is contested with the ZEROID X1: the vehicle developed by QEV Technologies and also used in the RX2e, the European Rallycross Championship.
One of the great attractions of this competition is that, as everyone competes with the same car, the driver's skill behind the wheel is the main focus, especially when it comes to ice racing, with skill and ingenuity being prioritised above all else. The drivers compete against each other driving identical, all-wheel-drive, 100% electric vehicles capable of generating over 270kW (362 hp) of power and up to 510 Nm of torque.
The 2023 season of the GSeries has made its debut by transitioning to electric vehicles. This move towards electrification has allowed the Championship to position itself at the highest technological level. Additionally, this championship presents a challenge for engineers who have to optimize the performance of the batteries in temperatures that often go below 0 degrees.
Suppliers of the championship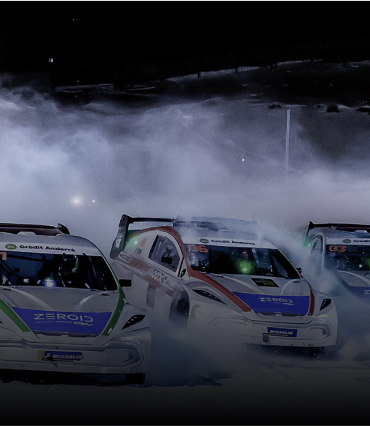 Exclusive suppliers and championship organizers
Participation alongside Andretti Avalanche FE Team
Technical partners of the ACCIONA Sainz XE Team
Suppliers of the championship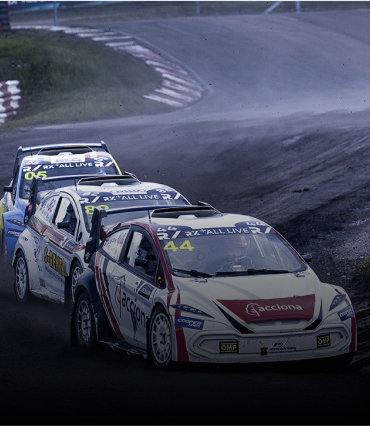 Exclusive suppliers and championship organizers