Launched in 2018 by motorsports icon Travis Pastrana and the promoters of Nitro Circus and Nitro Rallycross, the Nitrocross championship is a fusion between action sports and short-format racing. This category seeks excitement and adrenaline above all else, to achieve this, its paths are specially designed with huge jumps and tight turns for intense and thrilling action.
R2 and R3 | August 18th and 19th
R4 and R5 | November 10th and 11th
R6 and R7 | December 9th and 10th
R8 | February 2nd and 3rd
Series Finals | February/March 2024
Since its premiere in 2018, apart from some tests done in Europe and Canada, the Nitrocross championship has been mainly held in the USA. Each event features the Group E races, the category in which we compete with the FC1-X.
The main attraction of Nitrocross races is to witness the most powerful electric racing car built up to date, the FC1- X developed by QEV Technologies and Olsbergs MSE. The FC1- X is capable of producing the electric equivalent of 1,087 peak horsepower (800 kW), it can accelerate from 0-60 in just 1.4 seconds and launch faster off the line than an F1 car.
Same identity, different name
For the new 2023/24 season, the category previously known as Nitro Rallycross, performs for the first time with a new name: Nitrocross. The Championship has evolved to become its own discipline, nevertheless, the thrilling races and intense head-to-head battles, typical of rallycross, remain a fundamental part of Nitrocross's DNA.
Suppliers of the championship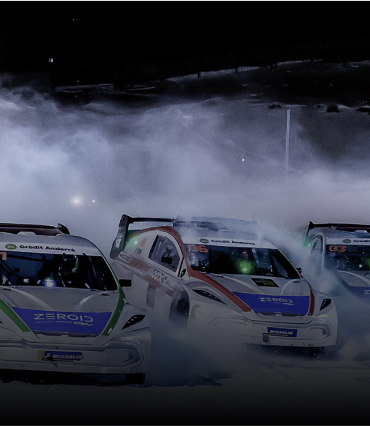 Exclusive suppliers and championship organizers
Participation alongside Andretti Avalanche FE Team
Technical partners of the ACCIONA Sainz XE Team
Suppliers of the championship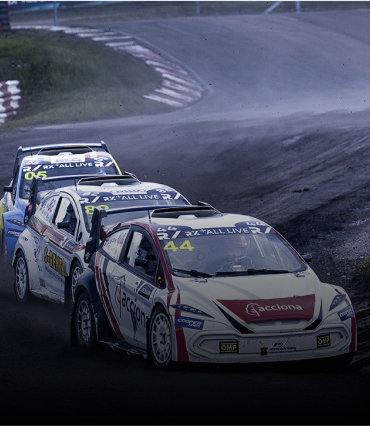 Exclusive suppliers and championship organizers