E-mobility and R&D specialist, QEV Technologies, will receive EUR 17 million funding from the European Investment Bank (EIB) for a variety of low carbon transportation projects. The funding will boost the company's development of electric powertrains for small urban transport vehicles, electric racing technologies, fast charging systems, and electric vehicles (EVs).
The quasi-equity financing agreement was signed today in Lisbon by EIB Vice-President Emma Navarro and QEV CEO Miguel Valldecabres. The project is supported by the European Fund for Strategic Investments (EFSI), the main pillar of the Investment Plan for Europe, also known as the Juncker Plan.
QEV is a Spanish technology and engineering company that develops and manufactures electric drive components for Formula-E race cars, and electric drivetrain assemblies ('e-kits') for minibuses. The knowledge QEV has gained from the racing sector has enabled it to become a technology partner for several car manufacturers that are developing fully electric vehicles, including Spanish hypercar brand Hispano Suiza.
Boosted by the EIB backing, QEV will advance its development of cleaner and more sustainable mobility innovations, helping to tackle climate change, a key priority for the EIB. Growing its operations, QEV will develop zero-emissions vehicles, deploy rapid charging infrastructure, and accelerate its R&D of public transport EV technologies and high-performance vehicles. This includes supplying 'e-kits' to enable the electrification of public transport vehicles – both in the production of new models and the conversion of those already in service – in Asia, Latin America and Africa.
In the Philippines, QEV recently equipped 10 new GET electric minibuses and converted numerous Jeepneys to use its fully-electric technology. Converting old diesel-powered Jeepneys, the most popular means of public transportation in the country, has significant potential to enhance local air quality and could substantially reduce CO2 emissions. In Manila alone, Jeepney's produce 3,654 tons of CO2 per day. To achieve the same annual benefit as one Jeepney converted to electric power, it would be necessary to plant 300 trees each year. By the end of 2019, QEV will supply a further 100 e-kits to GET in Manila as part of its global plans to produce around 10,000 e-kits per year, following the EIB investment.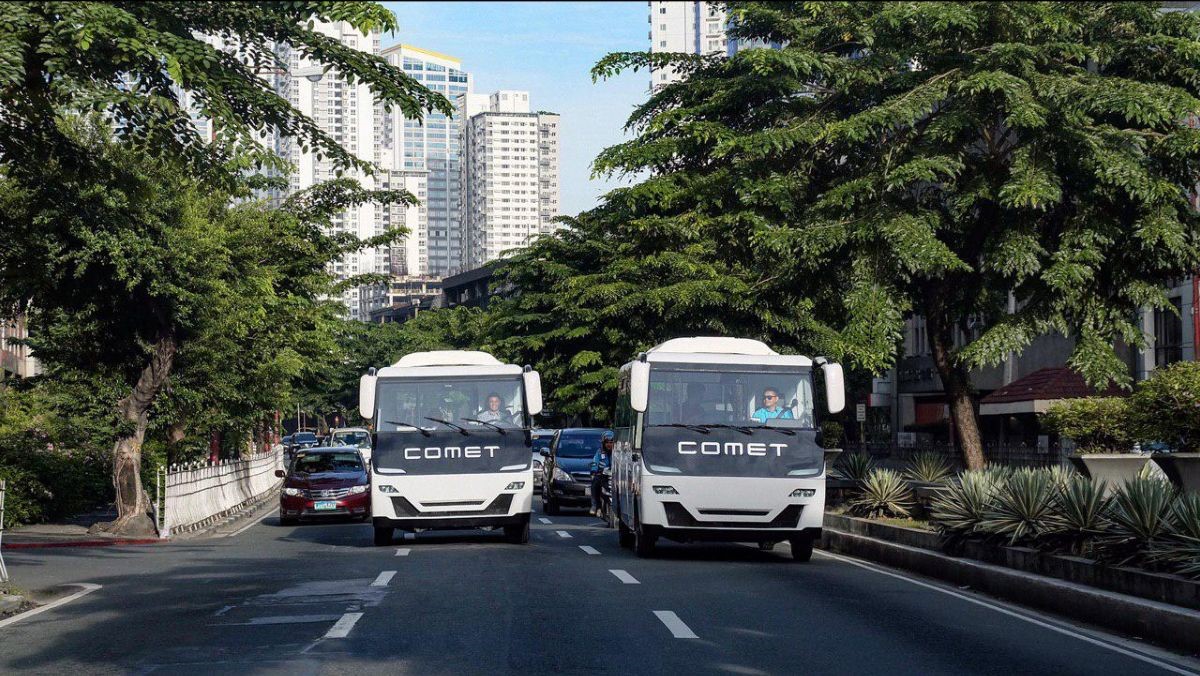 The EIB funding will not only contribute to sustainable public mobility and tackling climate change, but will also support new jobs. QEV's total headcount is expected to grow from 100 employees to some 250 by 2023, of which more than 200 will be involved in R&D and engineering activities.
"We are delighted to be at Web Summit to back the R&D activities of a Spanish company willing to promote a cleaner transport system, in Europe and beyond," said EIB Vice President Emma Navarro, responsible for EIB operations in Spain and Portugal, and for the Bank's climate action. "At the EU Bank, we are committed to fostering innovative investments that contribute to the transition towards a low-carbon economy, a transformation that will help to tackle climate change and to promote economic growth and job creation. Web Summit is the ideal place to sign innovative projects like QEV's that are perfectly in line with the EIB's commitment to increase its financing and resources to boost climate action."
Miguel Valldecabres, CEO of QEV Technologies, said: "Financing from EIB will help accelerate our innovations in the field of electric mobility and scaling up our products to make a significant impact on vehicle electrification. The primary impact of the funding will be in expanding our production of electric platforms for urban transportation. The investment will also help to accelerate our development of new technologies through electric racing, which will influence high-performance projects we're working on for major automotive brands. We are proud that EIB trusted in our potential and is supporting us on this journey."
The EIB and climate action
The EIB is one of the world's largest multilateral providers of finance for climate action projects. The Bank's goal is to be a leader in mobilising the finance needed to keep global warming to under 2˚C and limit temperature rises to 1.5˚C to meet the Paris Agreement objectives.
At September's Climate Action Summit in New York, the EIB Group announced plans to expand its climate action, increasing climate and environmental financing to 50% of its activity by 2025 and mobilise up to EUR 1tn by 2030 to support eco investments. It also announced its intention to align all EIB Group activities with the Paris Agreement
The Investment Plan for Europe, known as the Juncker Plan, is one of the European Commission's top priorities. It focuses on boosting investment to generate jobs and growth by making smarter use of financial resources, removing obstacles to investment, and providing visibility and technical assistance to investment projects.
The European Fund for Strategic Investments (EFSI) is the main pillar of the Juncker Plan and provides first loss guarantees, enabling the EIB to invest in more projects that often come with greater risks. EFSI has already yielded tangible results. The projects and agreements approved for financing under EFSI are expected to mobilise more than EUR 433.2bn in investment, including EUR 46.7bn in Spain, supporting some 972,000 SMEs in the 28 Member States.
The European Investment Bank (EIB) is the long-term lending institution of the European Union owned by its Member States. It makes long-term finance available for sound investments that contribute towards EU policy goals. Spanish SMEs and mid-caps benefited the most in the EU from EIB support in 2018. The EIB provided more than EUR 4.8bn to Spanish SMEs, accounting for 57% of the EIB Group activity in the country. This financing will support the investment projects of more than 82,600 Spanish companies employing roughly 766,000 people.
About QEV Technologies
QEV Technologies is a global electro mobility and automotive R&D innovation company. Based in Barcelona, Spain, the company operates three distinct business segments: electric racing; full vehicle or powertrain development; and sophisticated 'off-the-shelf' kits to electrify new e-minibuses, or convert existing ones to battery power.
With its cutting-edge technologies ranging from electric motors and battery systems, to electric control units and vehicle dynamics, the company boasts a unique offering in today's electric vehicle market. In addition to its e-kits, which are creating a new generation of social mobility in developing countries, QEV's experts provide global vehicle manufacturers and specialist producers with a complete suite of automobile production services. These include consultancy, design, engineering, manufacturing, validation, and homologation for high-performance electric vehicles.